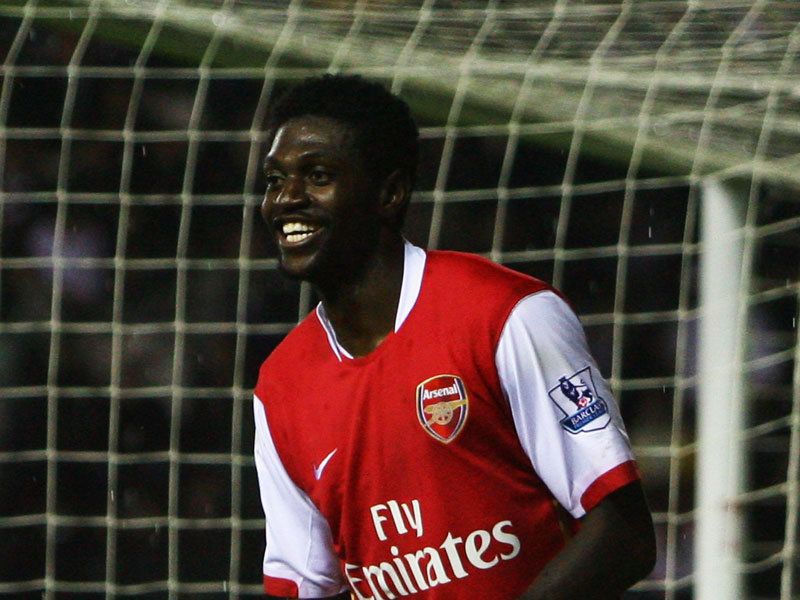 Reports from
Goal.com
has said that Adebayor's deal that will bring him to Italian giants AC Milan is 80% done.
According to Adebayor's agent, the deal is almost complete and it will probably be delayed until Arsene Wenger finds a replacement for Adebayor. Here's what Ade's agent said,
"What are the chances of Adebayor coming to Milan? I'd say today we are between 70 and 80 per cent."
And I'm sure all of you know Mr.Wenger, he's not one to sell a player without thinking twice. He would certainly be looking for replacements.
Dani Guiza and David Villa are hot candidates, while players like Roque Santa-Cruz, Roman Pavlyuchenko Mario Gomez are not ruled out.
But I just found a shocking news.
One new addition has been made to the "hot candidates" list, Peter Crouch. I mean, FFS? He isn't a good player to me, to Liverpool, and most probably other Gooners out there. I know it would be a "decent" signing but surely Crouch won't be good enough to fill Adebayor's boots? Here's what Adebayor's agent said again,
"The names being talked about are Peter Crouch, Blackburn striker Roque Santa Cruz and Germany forward Mario Gomez,"
Up till now I still prefer David Villa, and if you have read my blog occasionally you would know that I'm someone who disagrees with Adebayor moving away from our club. To me, he is a good player, something that I've mentioned time and again in my previous posts.
What do you think? Is Crouch or any of the players in Arsenal's shortlist mentioned good enough? Tell me more :)